Everyone is looking for a perfect floor.
As a principle of any house construction are solid foundations. The same way the foundations for a perfect looking floor and its durability is well chosen underlay. Underlay may be often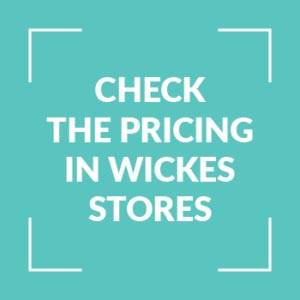 overlooked element while purchasing floor from domestic shoppers perspective. Wickes offers dedicated underlays for different needs from the Clients. They can be met by applying particular product.
Today we will focus on two most common Client's needs that can be answered by providing great product. Among top questions that sales assistants have in the shops are request to advice great product for underfloor heating and silent floor that makes less noise while walking.
From a whole range of products available in Wickes the best product for dampening the noise steps is ARBITON Quick Fit Premium 3in1 – Acoustic & Thermal Underlay. What is then so special about this product that makes it the best suited for acoustic properties. First and foremost it is thanks to material that this underlay is made from. This underlay is built from PUM – polyurethane with minerals. This is heavy duty underlay that has supreme parameters. Provides great durability with high compressive strength CS and resistance to dynamic load DL . CS of 250 kPa when minimum is 60kPa is crucial for protecting lock of your floor and let you enjoy it for a long years. It is up to 25 times stronger than basic underlay made from PE foam. On the other hand DL of 250 000 cycles when minimum is 10 000 cycles is responsible for resisting the load of steps. It is also one of key point that makes the floor durable. Arbiton underlay can endure 25 000 more cycles than basic PE foam. Advanced structure of this material and its high density has extremely good acoustic properties and can reduce the noise of footsteps up to 28% (compared with the same laminate floor installed on PE foam). Just take a look at the short clip below and hear it yourself.
Second advantage that comes with polyurethane underlays is high efficiency of thermal conductivity. ARBITON Quick Fit Premium 3in1 – Acoustic & Thermal Underlay has a thermal resistance of 0,1 tog (max. thermal resistance for underlay dedicated for installation with underfloor heating is 0,75 tog – so Quickfit Premium Acoustic & Thermal is 7,5 times more efficient). This means more savings every heating season for your home or apartment. By choosing this underlay for your return of investment can be so early as 3-4 years (depending on the area.)
But how does it reflect in a real world.
Here is a presenter to emphasise the difference between an underlay that insulate the heat flow from one room to the other and second underlay dedicated for underfloor heating.
There is a clear difference in the speed of absorbing the heat. The shorter period of marks on the thermal pads, the better conductivity of the underlay. This presenter simulate the spread of the heat in underlay to the floor.

Wickes has in offer another underlay dedicated for underfloor heating. The Arbiton Quick Fit Premium 3in1 Thermal Underlay is a PEHD (High Density Polyethylene) product that quickly and efficiently transmits heat from underfloor heating system through the floor to the room. It would be great choice for the areas that are not exposed to heavy traffic or for more domestic use.
Both of mentioned products are manufactured as 3in1 system. This is unique system across underlays range that secure quick installation thanks to integrated with an underlay moisture barrier with printed cutting lines. Foil has also an overlap with adhesive tape that provides solid connection. This is the reason that 3in1 solution get such a good reviews from users and professional installers. This solution is also available in two other products made from XPS material (extruded polystyrene) dedicated for laminate and an LVT floors also available in Wickes (Arbiton Easy Fit Laminate & Wood and Arbiton Luxury Vinyl Click respectively).
All above underlays can be found in your nearest Wickes store.
If you're planning to install new flooring at your home LET'S DO IT RIGHT!