Pink doesn't have to be girlie. Why is Millennial Pink so popular? 5 reasons – because it is:
Versatile – can be used in its pale or vibrant and rich shades.
Suitable – looks good in bedroom , bathroom, kitchen and lounge.
Glamorous – perfect  with gold and copper.
Matching – can be used as an accent in a neutral colour palette, works well with popular greys.
Acceptable to men!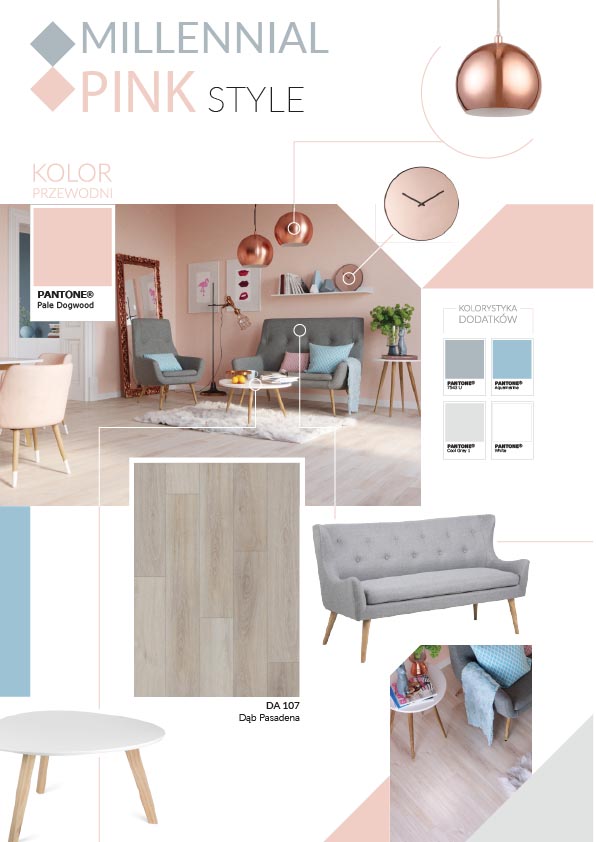 Find more inspirations – download catalog at https://arbiton.com/en/downloads/
Vinyl flooring from Arbiton, Liberal Collection – Pasadena Oak https://arbiton.com/en/vinyl-flooring/pasadena-oak/