Create your own modern boho interior design with 5 simple rules:
Plants – bring the ouside in by covering every surface with greenary.
Ethnic patterns – more is certainly more – mix and match fabrics and textures.
Vintage furnishing – add vintage furnishings and accessories.
Wood – remember that ethnic textiles work beautifully with soft teak and warm wood colours
Moroccan elements – bring in a few Moroccan elements in light fittings or baskets to incorporate the worldly look into the modern interior.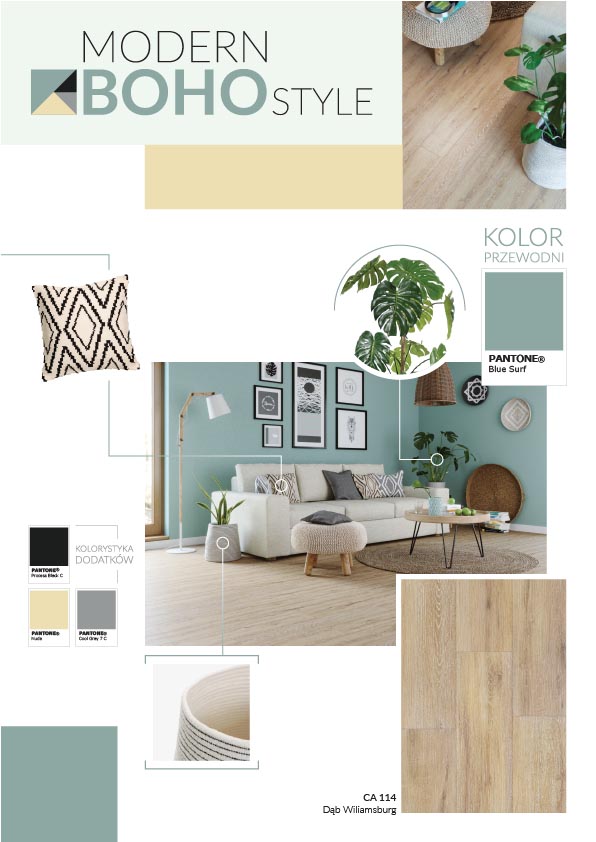 Find more inspirations – download catalog at https://arbiton.com/en/downloads/
Vinyl flooring from Arbiton, Aroq Wood Design Collection – Wiliamsburg Oak https://arbiton.com/en/vinyl-flooring/wiliamsburg-oak-2/