Bright oak shades leads a major trend for whole new collection of vinyl floors for spring 2020 in HD mineral core flooring.
They would be perfect canvas for each style of interior so take a look at inspiration below. At the beginning of March Afirmax introduced new collection of HD mineral core floor with 10 amazing decors. Six of them are one of its kind hits designs by A.Design Studio. With this floor you can fully realise one space one floor concept.
Bright oak shades would be a great match either for Scandinavian, boho and glamour interior. They can be easily integrated with different furniture styles, also go well with changing trends and are firm foundation for interiors with a little more modern bite. Those colors are natural supplement for saturated and bold wall colors and when you like to infuse more dynamic look into your space. Oak would be perfect balance for this year's trending color which is dark navy blue or last year's popular dark shades of green like hunter green, forest green or moss green.
For this year's collection Afirmax did not introduced other than oak designs for its rigid HD mineral core vinyl floor. 80% of collection are unique variations of this majestic wood, that would create sublime floor in a whole house. Natural texture, matt coating and exceptional durability guarantees that this choice would be accurate for years. Innovative compound of HD mineral core is a cutting edge technology that makes Afirmax floor so durable and quiet.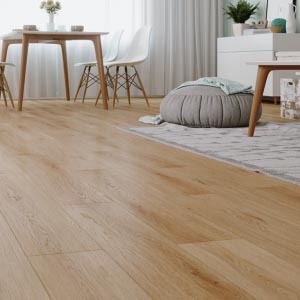 This is the first novelty in Afirmax collection. Warm, natural shades introduce to your space elements of homely atmosphere and sense of security. Monument Oak is the décor with classical delicate structure and relatively low amount of grains. It would make you feel wrapped in comfort.
Based on the red Canadian oak notes, Rossport oak bring freshness and warm, sea like atmosphere to your interior. Its light red particles are interesting alternative to ash or beech.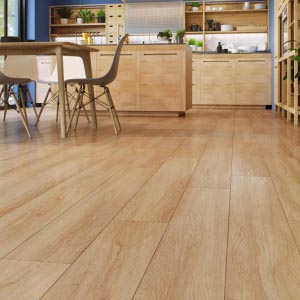 Another design in the collection, that would be great foundation for even the most sophisticated interior. It brings to your imagination sunny terraces of Spanish haciendas on the coast. Relatively large grains makes Calvia Oak look natural and sensual. It would be a great choice for rustic interiors but would also fit in minimalistic spaces.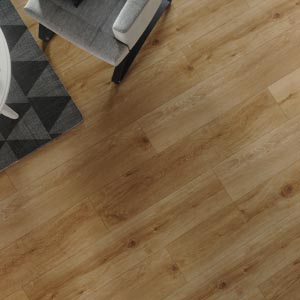 This decor is inspired by English terraced house on the London suburbs. Perfect structure and texture is like a real wood. Perfectly balanced grains combined with warm and light shades of oak highlight unspoken and real beauty.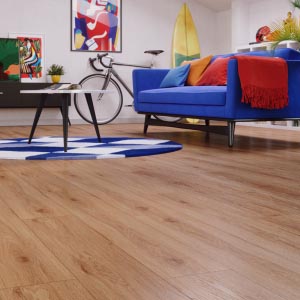 Shimmering flashes of golden sand are unique characteristic of this décor. This classic oak shade will be suitable for small apartment but also good choice for lofts. Goldberg oak is an amazing solution to create elegant and timeless space. Grains are clear but not overwhelming and perfectly reflect natural wood.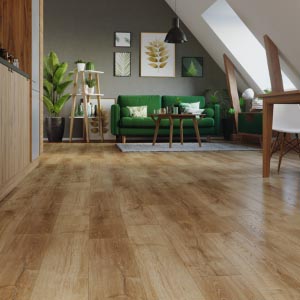 It is one of the darkest shades in Afirmax collection. Its enduring decor brings to thoughts colonial, special interiors filled with wooden furniture and exquisite fibres and textiles. This décor is especially elegant. With Cornwall Oak on the floor your space will get luxurious taste. Clear drawing of the grains bring real wood experience to the apartment.
Beside six novelties in new collection, Afirmax still offers four bestsellers from last year. Among them are superb grey shades perfectly designed for Scandinavian interiors (Bradford Oak, Vermont Oak, Scandinavian Oak) and darker décor (Jersey Oak) for indisputable style.