Vinyl click flooring is becoming more and more popular each year.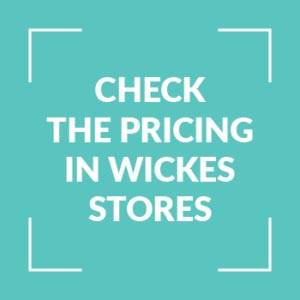 The dedicated audience of this flooring is growing. Vinyl click flooring is great for underfloor heating, provide great natural feeling and is waterproof. What does it mean? Vinyl click floors can be used in many applications, even in bathrooms.
Why not your typical underlay for laminate?
But none of this will matter if the installation would not be done correctly. The most popular underlay for laminate flooring is PE Foam. It has been for years has been the go to material for installers. However recent changes in law state that underlay needs to have its minimal performance figures to provide sufficient durability. It turned out that although PE foam is good in some of measures, it cannot pass the most important two tests for dynamic load DL and compressive strength CS. Those two parameters are in majority responsible for keeping the locks together and providing beautiful click vinyl floor for years.
Minimal requirement that underlay for vinyl click flooring should have are CS of 200 kPa and 10 000 cycles in DL. There are different materials and different types of underlays for Vinyl. Today we will focus on a Arbiton Luxury Vinyl Click – LVT Underlay for click vinyl available in Wickes. Recently we have covered also Wickes's range of products for acoustic and underfloor heating purposes right here.
Luxury Vinyl Click LVT Underlay – is it that special?
Firsty Arbiton Luxury Vinyl Click underlay is made from XPS (extruded polystyrene) with integrated moisture barrier protecting the screed from drying and cracking. Secondly, this strictly dedicated for LVT underlay provides CS of 400 kPa and DL of 400 000 cycles! That's impressive. It is suitable also for installation with underfloor heating system with just 0.3 Tog. This underlay also helps to level sub floor irregularity or unevenness up to 0.5 mm. This gives this little edge and speeds up the installation process as the subfloor does not have to be flat as a mirror.
From the installation point of view it is super easy. Fan folded form allows to lay underlay up to 5 times faster than typical underlay. The only additional item would be adhesive tape to join adjacent pieces. It is ideal for kitchens and thanks to acoustic insulation of 17 dB reduce transmission of sound from room upstairs to lower areas.
It comes with quite suitable packaging of 6,25 m2 that would reduce the amount of excessive material from beefier packages or rolls.
We strongly recommend this underlay as an go to underlay for LVT and vinyl click flooring.
Check it also on WICKES website: